You KNOW You've Been Thinking About It!
---
It's time to TAKE ACTION!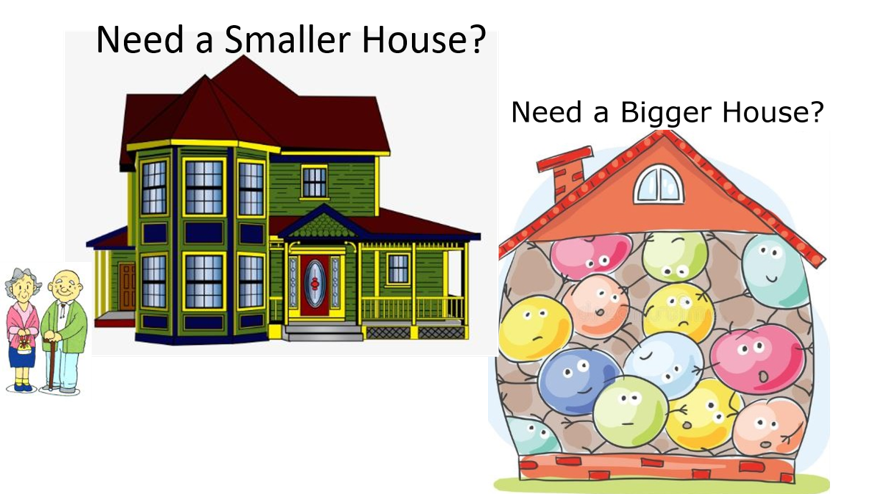 You've been waiting until the time is RIGHT to put your house on the market?
Well, the time for waiting is over, it's time to take ACTION!
But simply changing your thought process from "waiting" to "doing" is just the start.
You have LOTS to do and little time to get it done to be ready for
PRIME LISTING TIME!
Don't believe me?
Just go to Google and type "WHEN IS THE BEST TIME TO SELL MY HOUSE".
About 4,290,000,000 results will instantly appear. You need only open two or three to get the general consensus, SPRING is the answer! Specifically, the second or third weeks of May is the best time to list real estate for sale.
Now, let's get busy!
Step #1
Look at your house as if you were a potential buyer. This will help you identify areas of opportunity that need repair or replacement. Normal wear and tear can result in very noticeable issues (fallen tree branches, loose roof shingles, sagging gutters/spouting, etc.) and general maintenance is equally important.
As a potential buyer, would you pay top dollar for a house in obvious need of repairs?
Of course not, you're smarter than that and so are most potential buyers!
Take a look at this checklist, most items are quick,easy and inexpensive tasks.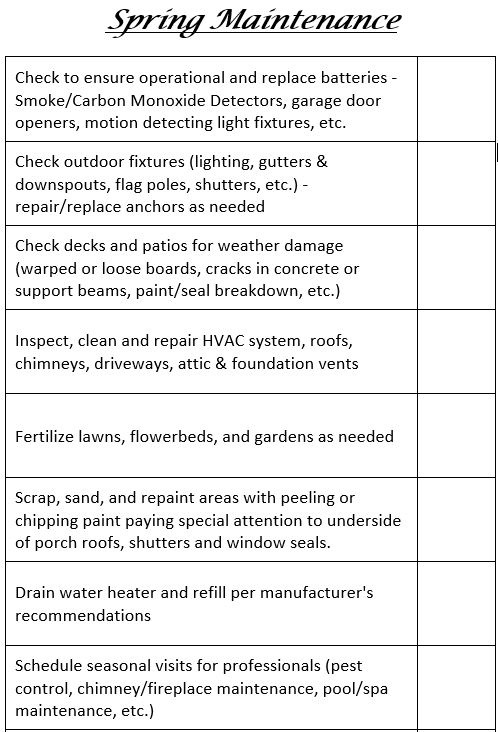 Step #2
Now that you've addressed the immediate needs, consider low cost upgrades. Don't get excited! I'm not referring to things like installing a swimming pool or high tech security system. I'm saying you'd be surprised how many buyers appreciate and comment on how clean a house is, admire attractive landscaping, or even something as minor as a fresh coat of paint in living areas (kitchen, family room, basement, etc.). Buyers want to know the house they are considering has been well cared for by it's current owners. Investing a little time and effort (cleaning, organizing, making minor touch ups) you inspire buyers to make their best offer to purchase your home and feel confident they'll be dealing with sellers that care about taking care of their home.
Step #3
Time to get ready to move! Leaving a house you've called home can be difficult but you must realize, without you there, it's just a house to be filled by other occupants and belongings. Look to the future for making more memories with your family, fulfilling dreams, and improvements to be realized in a more ideal space.
Pack up your personal photographs, family heirlooms, and other personal items. Depersonalizing your home makes it easier for potential buyers to visualize how the home might look filled with their own items.
Remove books from bookcases, the majority of knickknacks, and clear everything off your kitchen counters. Cabinets and closets should be organized so that potential buyers can appreciate the size of storage areas while considering how they might use the available space for storing their personal belongings.
LAST but Not Least!
Contact your mortgage lender and realtor (in that order). If you have an outstanding balance on your mortgage, you need to talk with your lender regarding your intent to sell, pay-off amount, and originating a new mortgage for a new home (if necessary).
Once completed, your final task is to contact your realtor and prepare to list your current house for sale. Make a list of all service providers (electric, cable, pest control, etc.), you'll want this list handy to share with potential buyers and also for yourself when it comes time to disconnect services or transfer services to your new home.
That was EASY!!!
In 4 steps forward you've prepared yourself, your family, and your house to move positively into a bright future to enjoy the next exciting chapter of life in your new home!
Looking to Relocate?
Relocation can be an exciting but stressful process. We can make this easy for you! We understand what is involved and what your needs are. We are professionals with in depth knowledge of the neighborhood, and are committed in finding you the right neighborhood based on your criteria. Take just a minute to fill out the this form (click on the link below) so we may best assist you.